Happy Summer!
Thank you to all teachers, staff, administrators, parents and students for making the most of distancing learning. Enjoy Summer!
---
Congratulations to BDJH's Volunteer of the YEar
Thank you Maureen Lee for all you did throughout the year to make BDJH a better school for our Bears!
​

Thank you BDJH PTA Members
BDJH PTA has 1027 members this year! Here are all the awards we earned from Texas PTA!
Thank you to Jenny Kumar, VP Membership, for getting all the awards in.
---
Congratulations to our PTA OFficers for 2020-21
BDJH PTA is happy to announce the newly elected officers for 2020-21.
President - Allison Lindberg
VP Membership - Jenny Kumar
VP VIPS - Denise Dibble
Secretary - Vicky Georgas
Treasurer - Sarah Westerbeck

We are still looking for a VP Programs and a 7th Grade Coordinator! Please email Allison at bdjhptapresident@gmail.com for more information!
---
2020-21 School Supplies
Pre-packaged School Supplies! BDJH PTA will be offering pre-packaged school supply packs for sale. Each pack will include one PTA membership.
They will be sold online from July 1-15.
This year, the school supplies packs will be
shipped directly to your home
address since the new school flooring might not be ready in time for delivery prior to Bear Blast. We will NOT be selling any extra packs at Blast, so be sure to order online July 1-15. Order here:
https://1stdayschoolsupplies.com/
---
Upcoming Tentative Dates for 2020-21
Cub Camp
for incoming 6th Graders -
Wednesday, August 5, 2020 -
9-11:30 am
Bear Blast -
Thursday, August 13, 2020 - 2-7 pm
Stay tuned for our full 2020-21 calendar.
---
8th Grade Dance Class of 2024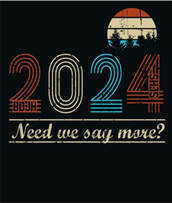 The 8th grade dance may still occur in August depending on circumstances beyond our control. Stay tuned for more information.
---
---
Join the PTA - SUPPORT BDJH PTA, TEXAS PTA AND NATIONAL PTA
PTA Membership is easy and open to everyone: parents, students, teachers, family, and community members. The membership year is from August 1, 2020 to July 31, 2021. Membership is $8.00 and not only helps support programs at BDJH but also supports advocacy efforts of the Texas PTA and the National PTA. Help us "Back the Future" and sign up your family today! You may join online at:
http://www.joinpta.org/
---
BDJH in the News!
We love to share with our community all the great programs and activities our bears get to participate in! Feel free to send your photos with a brief description (including names of ALL of those pictured) to our BDJH PTA Communications Chair,
Marsha Jaramillo
​. She will send articles and photos to our community publications. The deadline is the 15th of every month.
*If any photos include student's full face, permission must be obtained from the parents before they can be sent to any publication.
Please include parent's approval with any submission.
---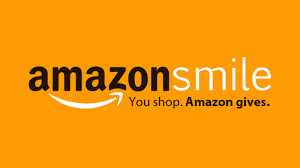 Please help support our students and your Beckendorff JH PTA by linking your Amazon account so that every time you shop, 0.5% of your purchase price will be donated to BDJH PTA, as no extra cost to you. To participate, simply click,
​
https://smile.amazon.com/ch/83-0390936
---